Wow! I have so many new things to share, but now finding the time to blog about them!
Savannah's birthday party took it all out of me. Now I know why I only had 1 decoration for Austin's 1st birthday. But now the bar is set high, his birthday is the end of August and he is expecting a big deal on decorations he is even helping me pick things out! I created a monster!
So in the days to come I hope to share all the things I did for Savannah's birthday, a skirt I made myself, and Savannah's quiet book (she loves it).
But for today I have to share this hat I completed last night! A little girl came to her party that had a hat similar but straw (oh she looked so cute). I couldn't wait to try it. Then I remembered I bookmarked a pattern similar for myself I just had not gotten to it yet. So I modified it for Savannah. I really only used the shape of the top of the hat.
here is the link I referenced
http://www.burdastyle.com/projects/summer-beach-hat/instructions/1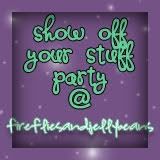 http://sumossweetstuff.blogspot.com/
" target="_blank">
http://i231.photobucket.com/albums/ee180/juliewuliee/Headers%202/sumo/marketyourselfcopy-1.png"/>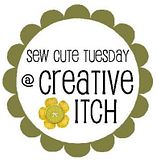 http://womenwhodoitall.blogspot.com/