I had plans to do a tutorial on this little number, however I am trying to learn how to use my camera (not on auto) and the pictures didn't come out to well. A little blurry as you can see in some of these pictures.
If anyone would like a tutorial anyway just let me know and I will put the pictures up. I do love the way it came out though.
I changed the button, the original was to heavy and weighted it down.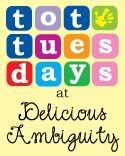 http://sumossweetstuff.blogspot.com/
" target="_blank">
http://i231.photobucket.com/albums/ee180/juliewuliee/Headers%202/sumo/marketyourselfcopy-1.png"/>